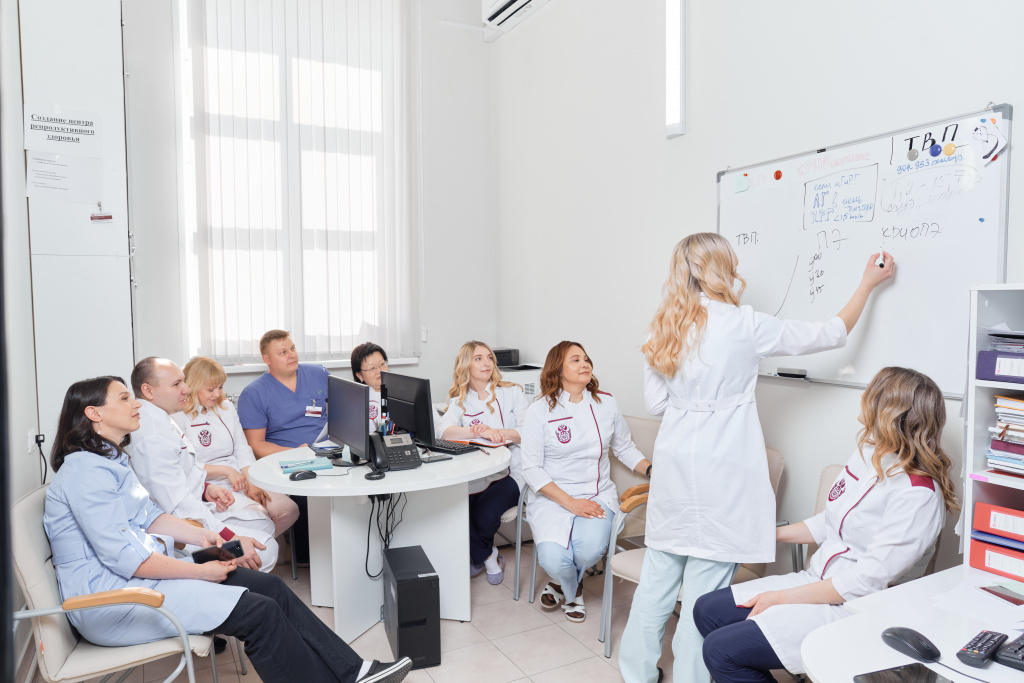 The treatment of infertility consists of the elimination of its cause or in the use of assisted reproductive technologies. The choice of tactics depends on the age of the couple, health, factor and duration of infertility.
If the cause of infertility is detected, the treatment tactics are aimed at eliminating it:
Hormonal disorders are prescribed hormone therapy, stimulation of ovulation.
Surgery involves laparoscopy and hysteroscopy.
Laparoscopy is effective in:
Endometriosis;
A chronic inflammatory process that provokes the formation of adhesions in the pelvis;
Uterine myome requiring surgical treatment;
Ovarian formations.
Hysteroscopy is effective in:
Detection of endometrial hyperplasia;
Submucous myoma of the uterus;
Adhesions in the uterine cavity;
Intrauterine septum.
Not all infertility cases are treatable. For example, depletion of the stock of eggs or secretory azoospermia are irreversible conditions. In these cases, assisted reproductive technologies should be used. If the duration of infertility is more than 10 years and the age of a woman over 39 years, it is necessary to immediately turn to IVF.